Upcoming Conferences
---
2017 Safe Patient Handling and Mobility/Falls Conference
April 10-14, 2017 | Renaissance Glendale, Glendale, AZ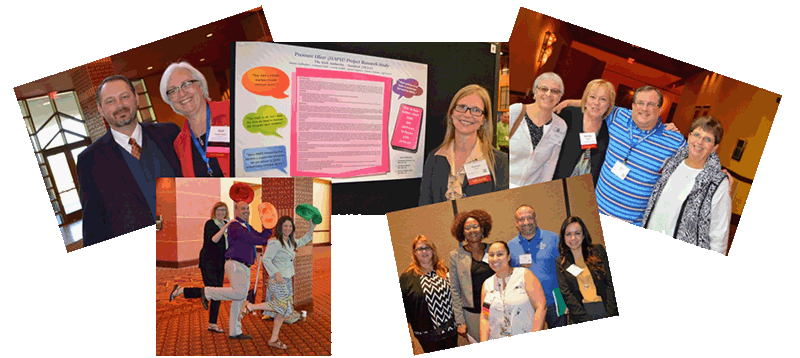 Come Join the Fun...Learn and Share!
Conference Description:
This conference will provide participants with cutting edge research, best practices, and lessons learned in safe patient handling and patient fall and fall injury prevention. This conference includes diverse learning opportunities, including plenary sessions, concurrent sessions, workshops, "hands on" practice sessions, and a large exhibit hall with new and emerging technologies. Innovations will be presented addressing such topics as safety legislation, practice tips, technology solutions, effective training techniques, successful organizational strategies, and building a business case.
Target Audience:
This conference is designed to meet the needs of direct health care providers, physical therapists, occupational therapists, managers, administrators, risk managers, educators, industrial hygienists/safety professionals, and researchers of any discipline who are interested in advancing safety for patients and caregivers. To meet the needs of a diverse audience, focused tracks have been established for:
Focus Area A: Special Topics in Safe Patient Handling and Mobility
Focus Area B: SPHM in Special Settings and Populations
Focus Area C: Program Implementation and Sustainability
Focus Area D: Falls, Pressure Ulcers and Mobility
Focus Area E: Novice Track
Conference Objectives:
Upon completion of this program, the participant should be able to:
Evaluate technological solutions for safe patient handling and falls management
Differentiate ergonomic hazards across patient care settings
Apply best practices for reducing patient handling risks to caregivers
Incorporate best practice for the use of SPHM technologies into rehabilitation strategies to improve function and reduce patient adverse events associated with immobility
Differentiate fall prevention from fall protection
Examine the state of science related to patient falls
Segment vulnerable populations at greatest risk for injury
Attendees:
Please contact Valerie Kelleher at vkelleher@tampavaref.org to be included on our mailing list or to get a copy of the registration form.

Click here for the agenda

Click Here for the Registration Form - Contact vkelleher@tampavaref.org for more information


Educational Design: Click here to download

Exhibitors:
Please contact Valerie Kelleher at vkelleher@tampavaref.org for a registration form or complete the attached.
---
To Access our Technology Guides and information on Fellowship Opportunities, click here.
---
Safe Patient Handling Falls Award Winners